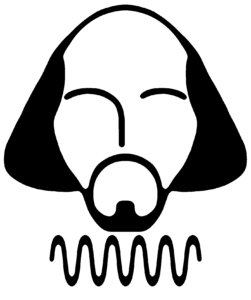 In 1994, RCP created the Shakespeare Players program as a program of the Rochester Community Players. The program was founded by Peter Scribner, and the first production was Twelfth Night, November 19, 1994. Through the summer of 2011, RCP's Shakespeare Players has staged 34 Shakespeare productions. Each July, we stage a free Shakespeare at the Highland Bowl; indoor productions are staged at MuCCC.
Upcoming Productions:
As You Like It
July 14–29, 2017 at Highland Bowl
Directed by Maria Scipione
Coriolanus
Fall 2017 at MuCCC
Directed by John Jaeger
---
Recent Productions:
Fall 2016: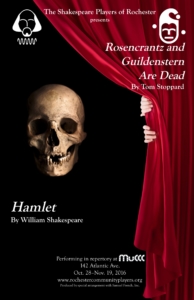 Hamlet (directed by Peter Scribner) in repertory with
Rosencrantz and Guildenstern Are Dead by Tom Stoppard (directed by Jean Gordon Ryon)
October 28–November 19, 2016 at MuCCC
The cast for Hamlet and Rosencrantz and Guildenstern Are Dead was:
Hamlet: Spencer Christiano
Rosencrantz: Sean Michael Smith
Guildenstern: Skylar Shaw
The Player: Bill Alden
Claudius: Paul Gundersen
Gertrude: Maria Sanguedolce
Polonius: T. Bohrer
Laertes: Jonathan Stanley Davis
Ophelia: Jamie Tyrrell
Horatio: James Lockhart
Alfred/Player Queen, Captain: Alyssa Ashley Otoski-Keim
Tragedian/Ghost, Player King, Gravedigger, Osric: James Landers
Tragedian/Voltemand, Priest: Roger Gans
Tragedian/Ambassador, Gravedigger: AnneMarie Giannandrea
Tragedian/Fortinbras: Devon Woodward
Tragedian/Attendant: Rachel Pazda
Tragedian/Marcellus: David Byrne
Review in Rochester City Newspaper.
Summer 2016: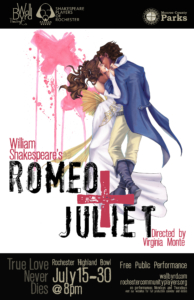 Romeo & Juliet
July 15–30, 2016 at Highland Bowl
Directed by Virginia Monte
Co-produced with WallByrd Theatre Co
The Cast for Romeo & Juliet was:
Juliet: Charlotte Moon
Romeo: Chris Peterkin
Friar Laurence: Carl Del Buono
Nurse: Abby DeVuyst
Mercutio: Omen Sade
Benvolio: Shawn Gray
Tybalt: Eddie Coomber
Lord Capulet: Bill Alden
Lady Capulet: Jessamyn Slon
Prince: Lauren MacDonough
Paris: Andy Head
Lord Montague: Greg Ludek
Lady Montague: Trisha Zeller
Samson: Alma Haddock
Gregory: Tyler Lucero
Abraham: Jaimi Miller
Balthasar: Cassandra Buscemi
Peter: Kiefer Schenk
Apothecary: Katie Lou Thomas
Friar John: Bailey DiSanto
Combat Core: Cassandra Buscemi, Alma Haddock, Tyler Lucero,  Jaimi Miller, Jackson Mosher, Claire Terilli, Katie Lou Thomas
Dance Core: Jaimi Miller, Claire Terilli
Ensemble: Bailey DiSanto, Margaret Mayer
Understudies: Margaret Mayer (Juliet), Andy Head (Romeo), Tyler Lucero (Paris)
Romeo & Juliet @ the Highland Bowl was named "Best Local Theater Production of 2016 (at a Community Space)" in the Best of Rochester Awards.
Spring 2016:
All's Well That Ends Well
April 8–23, 2016 at MuCCC
Directed by Dr. Cece McFarland