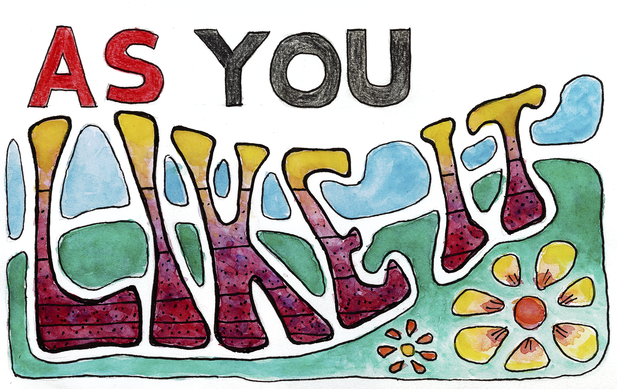 All the world's a stage…
RCP's Shakespeare Players are excited to celebrate the twentieth anniversary of producing Free Shakespeare at Highland Bowl with this summer's production of As You Like It, directed by Maria Scipione.
Shakespeare's witty comedy subverts the rules of gender and romance. The play goes back and forth between the regimented court of Duke Frederick and the Forest of Arden, where freedom provides relief from fraternal conflicts. According to Essential Shakespeare Handbook, "inhabited by shepherds, the forest becomes a rural counter-court for a group of exiles from the duke's palace. In this natural setting, the exiles make peace with the world they have left behind, and discover themselves anew." Set against the musical backdrop of Woodstock, this production of As You Like It will find the power of freedom, love, and rebellion.
Read the dramaturgical note by S.J. Henschel or view the entire program.
Production photographs by Annette Dragon can be seen on facebook.
Sarah Kingsley — Rosalind
Rob Kellogg — Orlando
Emily Bantelman — Touchstone
Misty Macey — Jaques
Olivia Knowlden — Celia
Skylar Shaw — Oliver
Shannon Toot — Duke Senior
Taylor Ross — Charles, Silvius
Meredith Watson — Phoebe
Allie Tabor — Audrey
Jack Simel — Duke Frederick
Karen Mason — Adam
Michaela Buckley — Le Beau
Alexandra Gattelaro — Corin
Claire Janezic — Jaques de Boys
Eva Nielsen — Hymen
Julie Shapiro — Amiens
Kiyomi Oliver — Sir Oliver Martex
Performances
July 14–29, 2017 at 8pm
All performances start at 8pm, on Tuesday through Sunday (no performances on Mondays), at Highland Park Bowl (1131 South Avenue, Rochester NY 14620).
The performance on Saturday, July 22 will be ASL interpreted.
Parking:
There is no public parking lot at the Bowl. Parking is available, as indicated by the signs, along Robinson Drive, Reservoir Drive, and other neighborhood streets. Please be respectful of our neighbors and observe parking signs. 
Weather:
Bring a chair, a blanket, a picnic supper, and your sense of humor to the park, and get ready for Shakespeare under the stars!
Check out the current weather, and stay tuned to our Facebook page for announcements about weather cancellations. The safety of our audience and actors is our first priority. Weather conditions change quickly through our area. We will hold the show if we think the rain will pass or cancel the show if the weather is severe. In the case of heavy rain or lightening storms, we will cancel the performance.
Decisions are typically made after 7pm or close to curtain. The best way to know if a show is cancelled due to weather is to follow us on Facebook: it will be posted immediately if we cancel!
Support
Rochester Community Players is a 501(c)(3) organization. Your tax-deductible donation directly supports quality theatre created by and for the Rochester community, like Free Shakespeare at Highland Bowl.
Your donations help keep Shakespeare FREE: https://www.paypal.me/RCPdonate


Free Shakespeare at Highland Bowl is made possible by the generous support of the Monroe County Parks Department.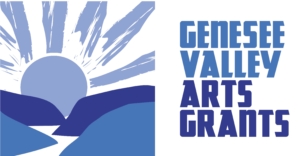 This project is made possible with funds from the Decentralization Program, a regrant program of the New York State Council on the Arts with the support of Governor Andrew Cuomo and the New York State Legislature and administered by the Genesee Valley Council on the Arts at the Livingston Arts Center, a member supported organization.