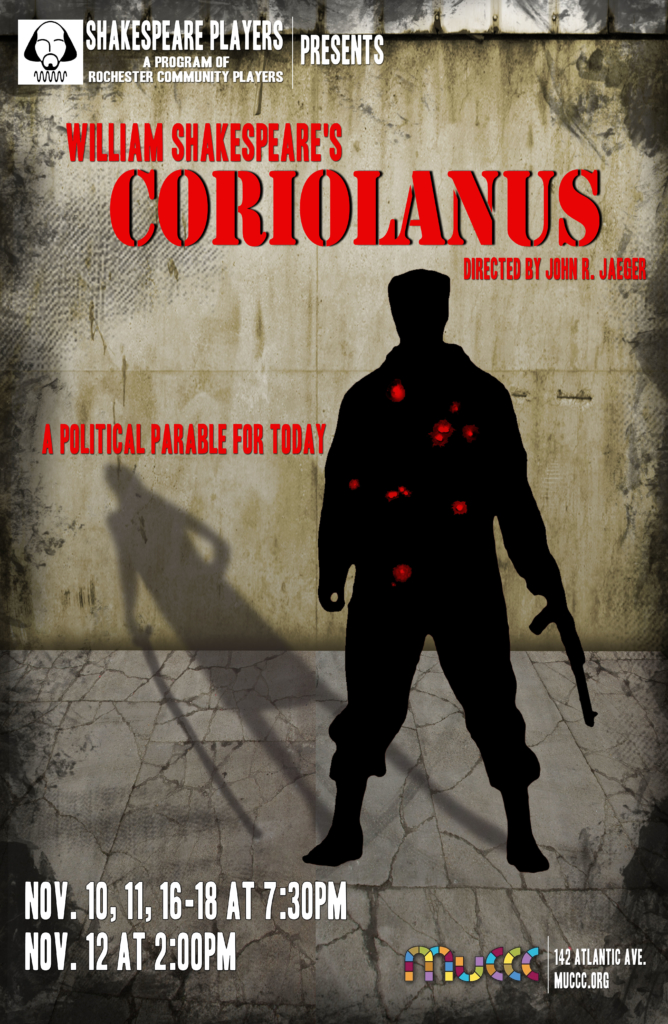 Almost all repent in their election…
A prescient political tragedy set in the days of the early Roman Republic, Coriolanus tells the story of war hero Caius Martius—nicknamed Coriolanus—as he becomes embroiled in Roman politics and later turns against the state he once defended.
This production, directed by John Jaeger, will be set in in the 21st century with a 24/7 news cycle. Rome is a world where the 1-percenters rule and the common people have taken to the streets. Political activism faces the powerful status quo. Foreign military campaigns stretch domestic resources thin. Does this sound familiar?
| | |
| --- | --- |
| CAST | |
| Suzanne Bell | Sicinius Velutus |
| Tom Bigongiari | Caius Marcius |
| Brad Craddock | Junius Brutus |
| Wyatt Doremus | Newscaster, Volscian Lieutenant |
| John Gaehring | Comminius |
| William Jones | Young Martius |
| Andrew Langton | Titus Lartius |
| Midge Marshall | Volumnia |
| Danny Mittermeyer | Aufidius |
| Brent Murrill | Menenius |
| Rachel Pazda | 2nd Citizen |
| Marie Pellett | Virgilia |
| Matthew Ralyea | 1st Citizen |
*Most of cast will also be doubling other roles
PERFORMANCES
November 10–18, 2017 at MuCCC (142 Atlantic Avenue, Rochester NY 14607).
Friday, November 10 and Saturday, November 11 at 7:30pm
Sunday, November 12 at 2:00pm
Thursday, November 16; Friday, November 17; Saturday, November 18 at 7:30pm
Tickets will be available through the MuCCC box office:
$19 general admission
$14 seniors
$9 under 25-year-olds
SUPPORT
Rochester Community Players is a 501(c)(3) organization. Your tax-deductible donation directly supports quality theatre created by and for the Rochester community, including Free Shakespeare at Highland Bowl.
Your donations to Rochester Community players help support the Shakespeare Players of Rochester: https://www.paypal.me/RCPdonate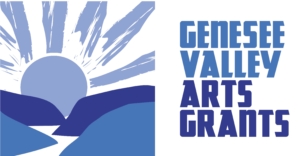 This project is made possible with funds from the Decentralization Program, a regrant program of the New York State Council on the Arts with the support of Governor Andrew Cuomo and the New York State Legislature and administered by the Genesee Valley Council on the Arts at the Livingston Arts Center, a member supported organization.